News & New Acquisitions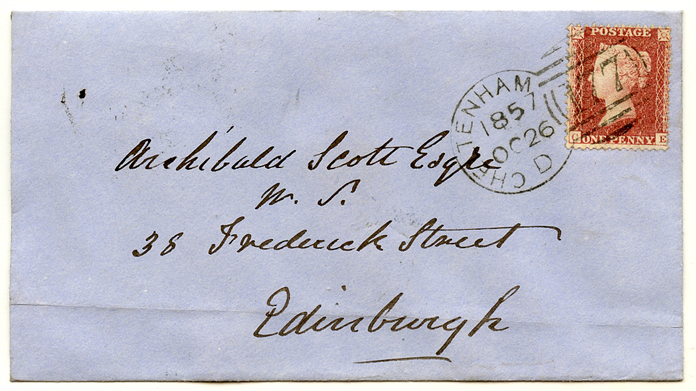 Earliest known strike of Cheltenham "Spoon".
New arrival in stock - 1857 rose-red on an envelope addressed to Edinburgh tied by a superb strike of the Cheltenham "Spoon" duplex, code "D", dated OC 26 1857. The reverse of the envelope bears a transit mark of Birmingham for the same day and an arrival mark for OC 27 1857. This pre-dates the earliest recorded strike of 23rd November 1857.
---